We may receive a portion of sales if you purchase a product through a link in this article at no cost to you, though all opinions are our own. For more information, please read our ethics statement. Please note that pricing and availability are subject to change.
Today Facebook announced Facebook Shop in-app cart for products in the Facebook app, and it will help to expand checkout on Instagram to all U.S. businesses and creators. Facebook also makes Shops available to any eligible business and adds customization features, messaging, and new insights to help businesses measure results.
"Facebook Shop makes it easy for people to find products from businesses they love, discover new ones, and make purchases, all in one place. We just started testing this in the US and we launched a complementary shopping destination on Instagram in July, called Instagram Shop, where people can discover and buy products from creators and brands, all in one place."
Facebook Shop allows businesses to showcase their products on Facebook and Instagram. And it will make it simple for businesses to set up a single online store that customers can access on both Facebook and Instagram.
These new features give businesses more control over how their digital storefront looks and make creating new collections easier. These include:
New design layouts for featuring single products or groups of products in Shops
Real-time preview of collections as they are designed
The ability to automatically create Shops for new sellers
New insights to measure results in Commerce Manager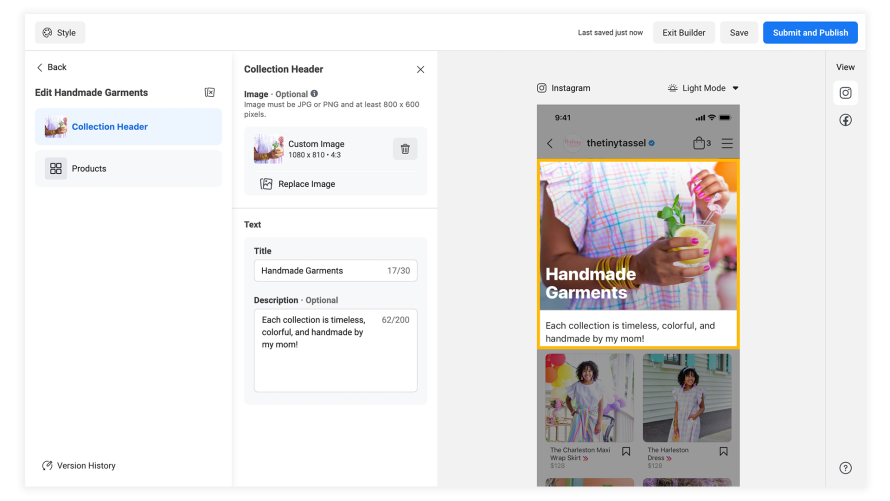 Facebook also expanded checkout on Instagram in the coming weeks, so all eligible sellers in the U.S. will be able to start using checkout on Instagram. Checkout will help people in an easy way to make a purchase in just a few taps, without leaving the app. By using checkout, businesses must have Shopped and use Facebook Commerce or Facebook partners Shopify, and BigCommerce. Facebook is also saying to add more platform partners very soon.
Facebook also waives selling fees for businesses through the end of the year to reduce the cost of doing business online.
Way to Connect with Customers using Messaging and Live Shopping
Messaging helps Shops combine the in-store experience of being able to ask a salesperson questions with the convenience of online shopping. It will allow businesses to provide personalized assistance so people can make more informed decisions about their purchases.
The new messaging button on shops makes it easy for people to message businesses through Messenger, WhatsApp, or Instagram Direct. Customers are also able to view products right within the chat, so it will help to share products with friends and family to get feedback before making a purchase.
Facebook is currently testing this feature on Messenger and Instagram Direct now, and it will also start testing on WhatsApp soon.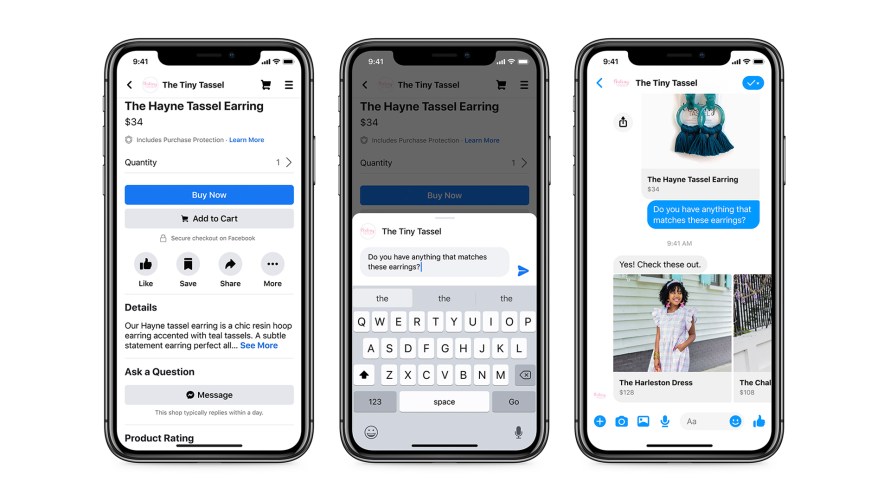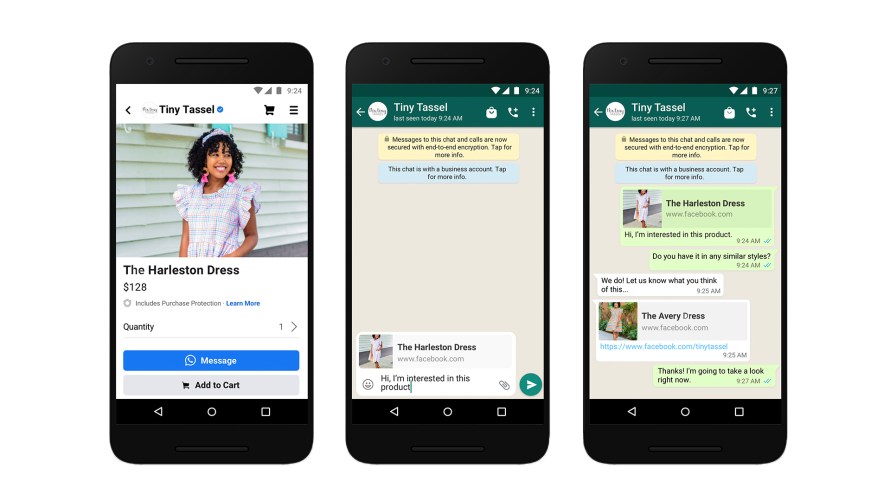 In Live Shopping, it is easy for people to shop in real-time. Facebook also currently testing this feature on both Facebook and Instagram. New features in Facebook Live Shopping help businesses easily set up a live experience featuring products from their Shop and selling directly from the video. Instagram Live Shopping is now available to all businesses and creators using checkout in the U.S.