If you type your credentials into a website, Google Chrome will now alert you if your username and password have been compromised on any site or device in the case of a data breach. That will recommend you change them wherever they've been used to.
Google Chrome has built-in security safeguards and is now further extending the defense.
Most of us have experienced malware where a website is attempting to scam your passwords and other personal details. For many people worldwide, all this called data protection has become a top concern.
Use the Google Password Checkup extension, where you can check your saved passwords at any time, and now it has expanded to give alerts when you browse the chrome site. Under Sync and Google Services, you can monitor it in chrome settings, and then press Manage Sync.
Google Safe Browsing maintains a continuously growing list of dangerous websites and shares this information with webmasters or other browsers to make the web safer. If you are signed into Chrome and have synchronization allowed, predictive phishing security will alert you if you enter your Google Account password into a website suspecting phishing. Today, when you sign into Chrome, Google can protect your Google Account password, even if Sync isn't allowed. This functionality will now function on all passwords that you store in the password manager for Chrome. Hundreds of millions of consumers are now taking advantage of the latest alerts.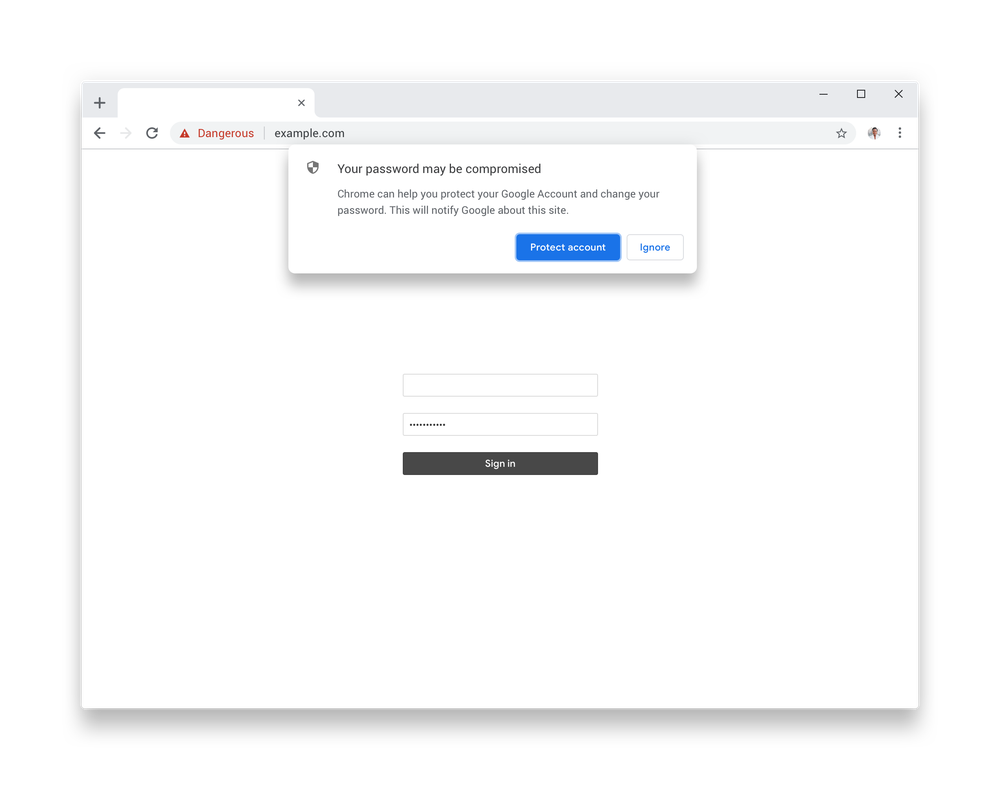 Most people share their computers or use different profiles to ensure that you always know what profile you are using at the moment. You can see a new visual image of the profile you are actually using on your desktop, so you can be sure that you are saving your passwords to the appropriate profile. It is a visual update and does not alter the existing settings for the sync. Also changed the look of the profile menu itself, it now allows easier switching and shows clearly whether or not you're signed in to Chrome.