Google rebrands G Suite to Google Workspace to get all of the productivity apps in one place including, Gmail, Calendar, Drive, Docs, Sheets, Slides, Meet, and many more, you can learn more from here. All of these productivity apps now part of the Google Workspace (formerly G Suite). Google Workspace is the best way to create, communicate, and collaborate, whether you are work from home, or connecting with your customers, or frontlines with your mobile device.
Today, in unprecedented ways, the job itself is shifting. Work is no longer a physical location we go-to for many of us, and experiences that used to take place in person are being digitized rapidly. Office staff no longer hold impromptu talks at the coffee machine or while walking together to meetings and have converted their homes into workspaces instead.
Frontline staff is turning to their phones to help get their jobs done, from builders on a building site to distribution specialists keeping vital supply chains going. As physicians treat patients and local government agencies connect with their populations, the way they can use technology to provide their services is accelerating.
In the midst of this transition, time is more fragmented, divided between work and personal commitments, and it is more difficult than ever to build and sustain interpersonal relations.
These are specific challenges, but they also reflect an essential opportunity to help people thrive in this increasingly digitized and highly distributed environment. With the right solution in place, individuals, no matter where they are, can interact more quickly, spend time on what matters most, and cultivate human connexions.
With Google Workspace, Google made three major developments:
a new, deeply integrated user experience that helps teams collaborate more effectively, frontline workers stay connected, and businesses power new digital customer experiences.
a new brand identity that reflects our ambitious product vision and the way our products work together.
new ways to get started with solutions tailored to the unique needs of our broad range of customers.
Also, Google brings together core tools for communication and collaboration like chat, email, voice, and video calling, and content management and collaboration into a single unified experience to ensure that employees have access to everything they need in one place. This integration now generally available to all paying customers of Google Workspace.
Google also says in the report, "we will be bringing this new experience to consumers to help them do things like setting up a neighborhood group, manage a family budget, or plan a celebration using integrated tools like Gmail, Chat, Meet, Docs, and Tasks."
Business users can make it easier to connect with customers and partners using guest access features in Chat, and Drive, and in the coming weeks, you'll be able to dynamically create and collaborate on a document with guests in a Chat room. This might be easy to share content and directly work together with those outside your organization, and ensure that everyone has access and visibility to the same information.
And beginning today, when you #Mention someone in your document, a smart chip will show contact details, including for those outside your organization, provide context, and even suggest actions like adding that person to Contacts or reaching out email, chat, or video.
By connecting you to relevant content and people right in Docs, Sheets, and Slides, Google Workspace helps you to get more done from where you already use.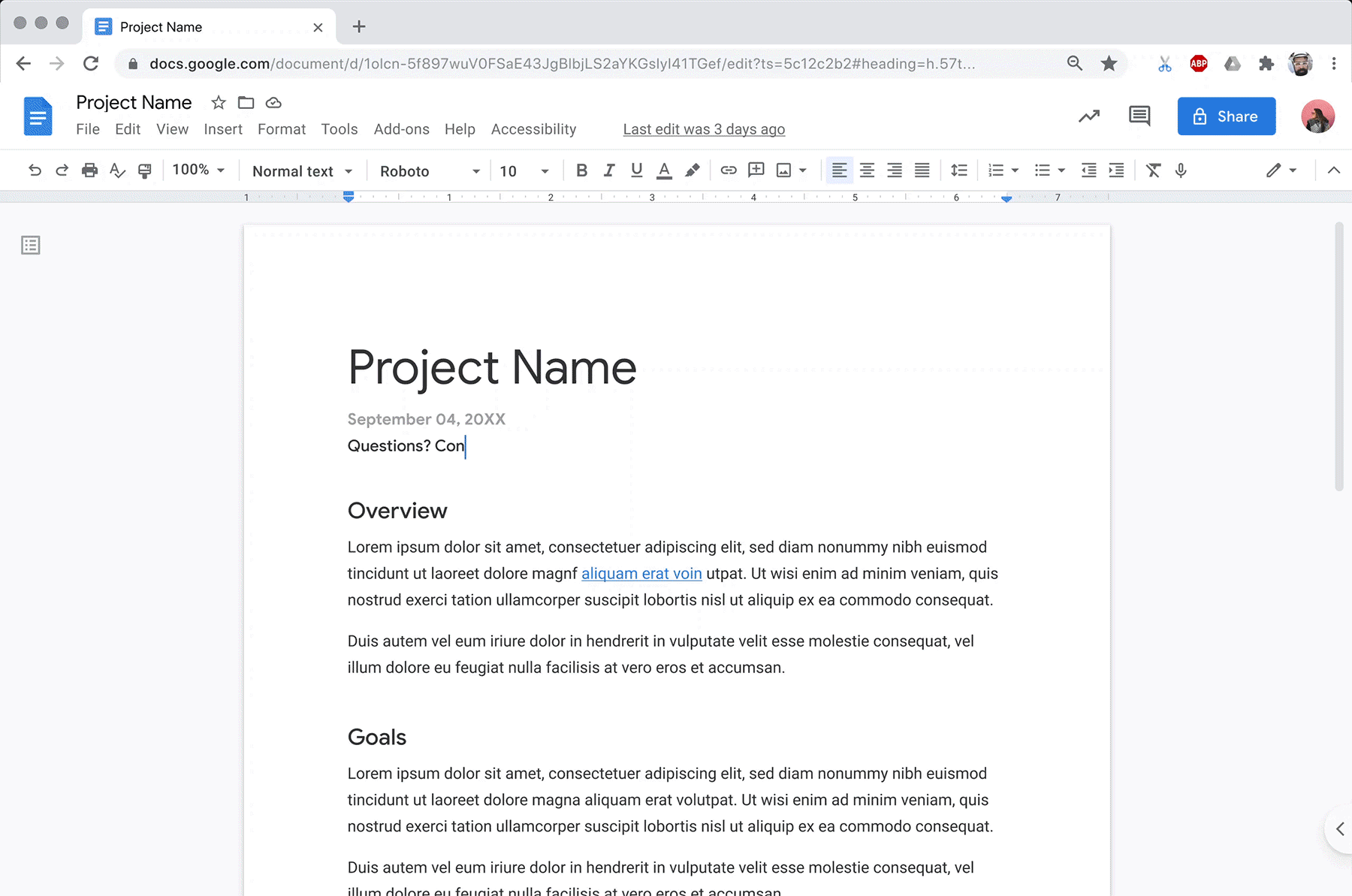 If you are familiar with Google Meet picture-in-picture, in the coming month's Google will be rolling out Meet picture-in-picture mode to Docs, Sheets, and Slides, too. This will be a powerful feature for customer interactions where you're pitching a proposal or walking through a document.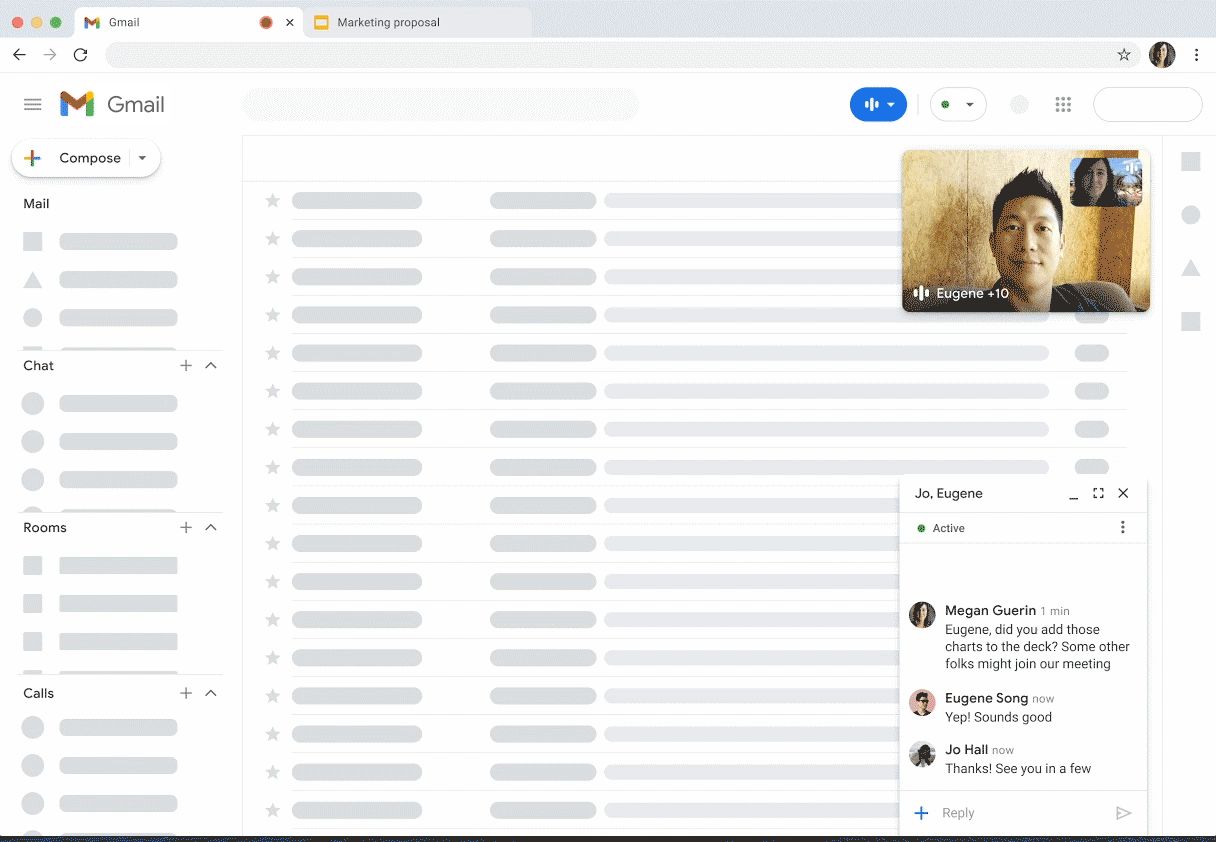 In the coming weeks, Google will be introducing four new color icons for Gmail, Drive, Calendar, Meet, and collaborative content creation tools like Docs, Sheets, and Slide.
Google will also be bringing Google Workspace to education and nonprofit customers in the coming months. So the education customers can continue to access tools via G Suite for Education, which includes Classroom, Assignments, Gmail, Calendar, Drive, Docs, Sheets, Slides, and Meet. G Suite for nonprofits will continue to be available to eligible organizations through the Google for Nonprofits program.
Google Workspace's monthly price will start at $6/£4.14/INR125 per user for the Business Starter plan, you can learn more about Google Workspace plans on their pricing page. Also, if are new to Google Workspace, you can start your 14-days trial.
---