You are now able to transfer your Facebook photos and videos to Dropbox and Koofr using Facebook's newest data portability tool. Dropbox and Koofr partner with Facebook on a data portability tool that gives users the ability to transfer their Facebook photos and videos into Dropbox and Koofr with just a few clicks. With this tool, people can download their information from Facebook.
Facebook already rolled out this photo and video transfer tool with Google Photos, and Facebook expand this data portability tool capabilities with two additional services means Dropbox and Koofr.
Dropbox offers you to organize your content in one place, and Koofr is providing safe and private online storage for all your files in one place.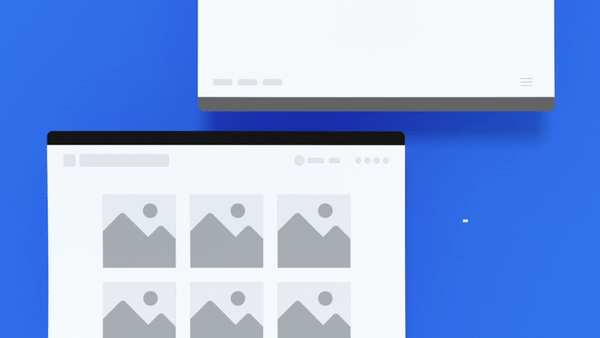 This photo and video transfer tool are based on code developed through the open-source Data Transfer Project. You can access this tool in Facebook settings within Your Facebook Information. From there, you can now select Dropbox or Koofr, in addition, you can also choose Google Photos, but Facebook will expand this list very soon.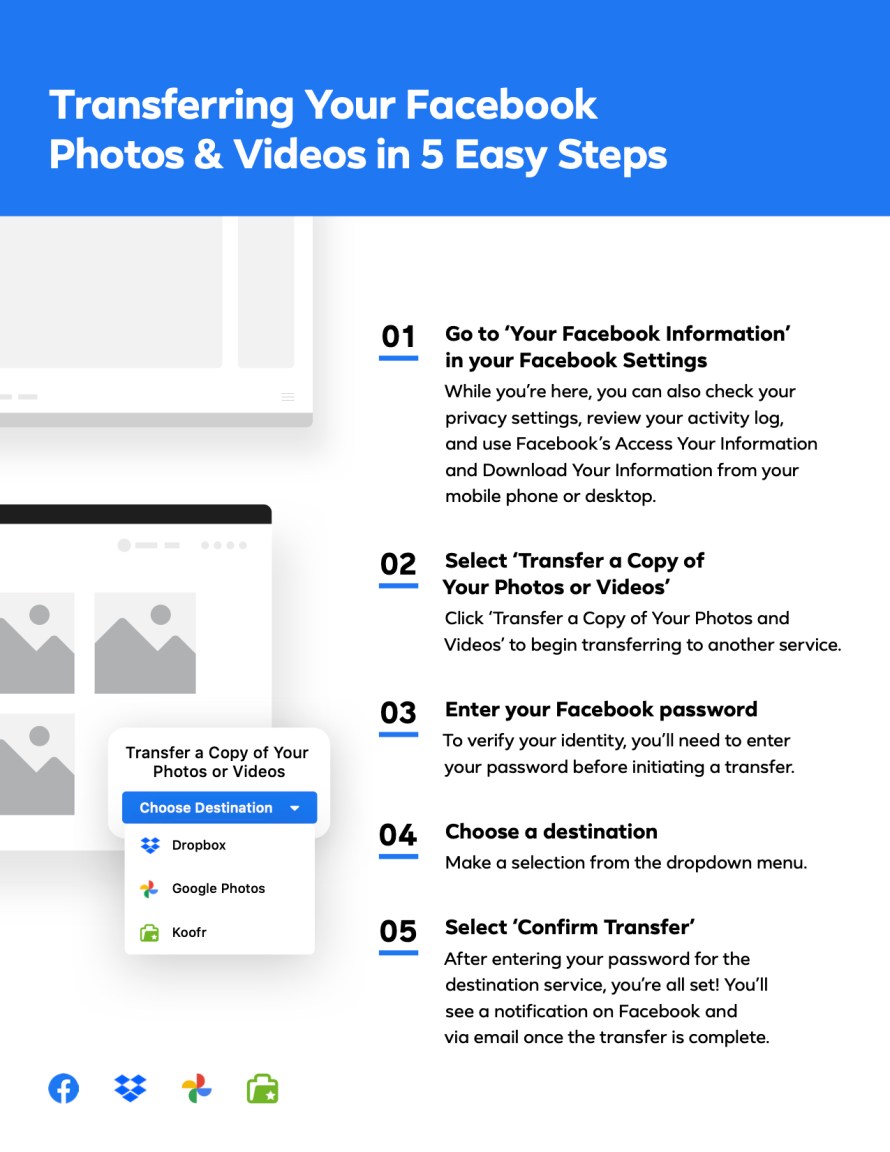 "We designed this tool to optimize for privacy, security, and utility. We'll ask you to re-enter your password before the transfer starts and encrypt your data as it moves between services, so you can be confident your data will be transferred securely," said Facebook.
This open-source Data Transfer Project which was launched in 2018 to create an open-source, service-to-service data portability platform so that all individuals across the web could easily move their data between online service providers whenever they want. The principle of data portability is to give people control over their data and the choice to be able to move it while also encouraging innovation.
---
We may receive a portion of sales if you purchase a product through a link in this article at no cost to you, though all opinions are our own. For more information, please read our ethics statement. Please note that pricing and availability are subject to change.